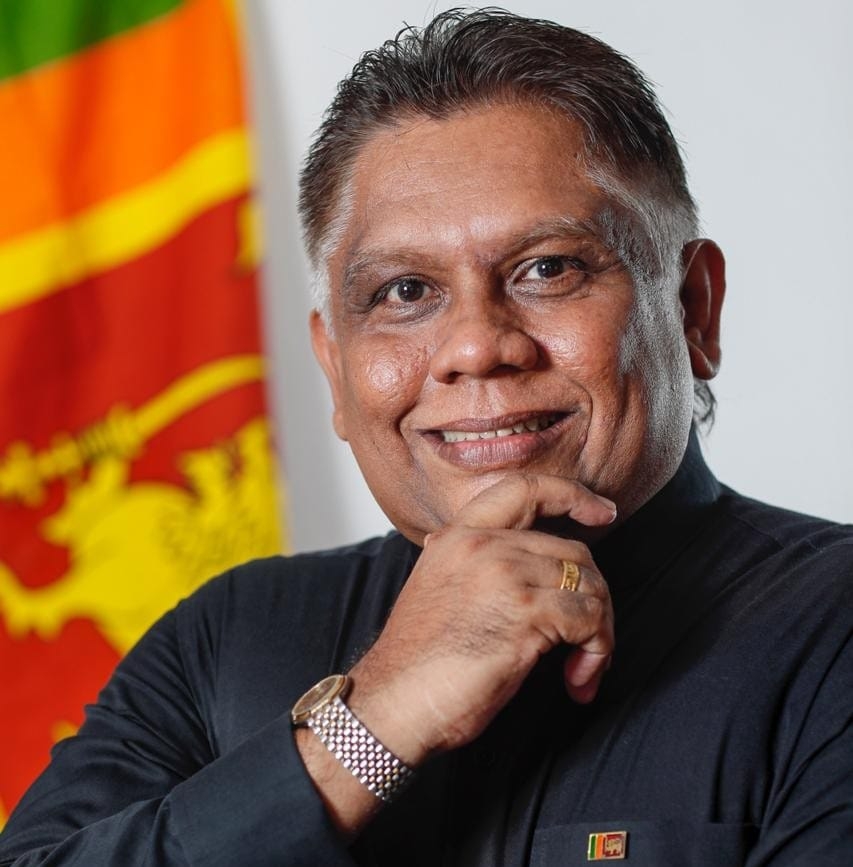 Chrishmal Warnasuriya
Counsel, Sri Lanka, United Kingdom and International Criminal Court (ICC) Hague, Netherlands
Mr. Warnasuriya is an accomplished practitioner in the Superior Courts in Sri Lanka with over 23 years experience and widely accepted as a result oriented natural leader commanding the respect of both the Bench and the Bar as a "fighter" in adversarial litigation, not easily deterred to rest a case, with strict work ethics and an unwavering integrity.
Proven results in several high-profile cases in a relative
short period, recognized as one of the top 10 outstanding young personalities in the country (TOYP 2008), sought after by both State and top Corporates due to multi-skilled approach in cost-effectively managing teams of professionals in complex legal issues; beyond the court-room, politically or even internationally. Reputed as an expert in "checking" governmental action and expenditure with academic qualifications, specializing in a unique combination of Public & Commercial Laws, with a strong commitment to the attainment of social justice and democratic values.
He was recognized as a FUTURE LEADER by the US State Dept. with a IVLP Award (2014) and is also accepted by the LAW SOCIETY of UK as an Expert in Overseas Law. He was nominated twice to Parliament in 2015 & 2020 and continues to remain a PUBLIC ACTIVIST.
In September 2022 he was admitted as Counsel to the International Criminal Court.( ICC). Since January 2023 he also practices in the United Kingdom as In-House Counsel.
Doctor of Philosophy (Law) - PhD
University of Colombo , Sri Lanka
Doctor of Philosophy (Law) - PhD, Registered for M. Phil leading to PhD in Public & Administrative Law
Master's Degree, Law
King's College London, UK
Banking, Corporate, Finance, Securities, Law and International Commercial Contracting. (Grade - Merit Honours )
Postgraduate Diploma
Bandaranaike Centre for International Studies, Sri Lanka
Postgraduate Diploma in International Relations.( Grade- Merit Hons )
BA, Political Science & International Relations
University of Colombo , Sri Lanka
Attorney at Law
Sri Lanka Law College
Counsel of the Supreme Court of Sri Lanka
Chambers of Chrishmal Warnasuriya Esq.
Counsel of Supreme Court, Court of Appeal, High Court and all other Courts.
Counsel - International Criminal Court
Counsel
Mr. Chrishmal Warnasuriya, has been admitted as Counsel of the International Criminal Court (ICC) , at the Hague, in Netherlands. Under Regulation 73(1) of the Regulations of the Court, the Registrar shall establish and maintain a roster of Counsel, who are available at any time to represent any person before the Court, or to represent the interests of the defense.
In-House Counsel - United Kingdom
Counsel